About Us
A Top 10 Holiday Park
After a few years of travelling the South Island in their motorhome doing relief management for several holiday parks, Brian and Sheryl Murray purchased Blue Lake TOP 10 Holiday Park in 2013. Their daughter Kelsi and her husband Patrick came on board to manage the park for them in 2016 and having been running the operations ever since.
As a family owned business we pride ourselves on providing a warm and welcoming atmosphere, ensuring we do everything we can to make your Blue Lake holiday as enjoyable as possible. You can expect outstanding service and facilities and an overall fun and relaxed atmosphere at any time of the year.
Whether you are coming to Rotorua for kayaking, fishing, swimming or just to simply relax, Blue Lake TOP 10 is the perfect place to be. For a great Kiwi holiday, stay where the Kiwi's stay – at a TOP 10 Holiday Park and create memories for life!
The Legend of Lake Tikitapu - The Blue Lake
The half-forgotten tale of the blue lake, which is enshrined in its name – Tikitapu. 'Tiki' meaning greenstone neck ornament and 'tapu' meaning sacred. In ancient times, the daughter of a high-born chief was bathing in the crystal blue waters of the lake and wore a tiki looped through flax cord around her neck. As she swam the necklace slipped off her neck and sunk to the bottom of the lake. Her tribe searched and searched for the necklace but the tiki was never found. The blue waters of Tikitapu still hide the sacred necklace that was lost so long ago, so be sure to keep an eye out next time you go for a swim!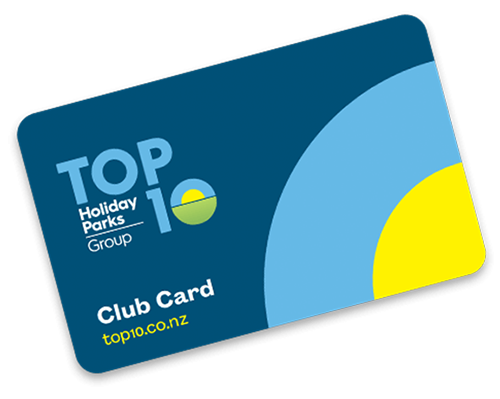 Join up and save!
Save 10% off and other benefits
Join the TOP 10 Club today and save 10% off* accommodation at all TOP 10 Holiday Parks, 10% off Interislander ferry travel, 10% off* accommodation at BIG4 Holiday Parks in Australia, PLUS over 500 regional benefits!
*T&C's apply.